Incredible weather in the lakes last weekend, although it closed in on Monday. Many thanks to Brian for the words and photos.
Thursday-Friday: five drove up early and bagged five Wainwrights in the north and around Buttemere. they visited pubs there and in Rosthwaite before a cook in at the amazing High House Hut. Full marks to the stove monitor Tony for keeping the place warm all weekend and only choking out the men's dorm once.
Saturday – one group did a round of the climbers' traverse under Napes Needle (successfully threaded by Roger), Great Gable and Green Gable. Another group returned after dark, including the designated chef for the evening, but massive portions of Thai green curry were delivered all the same, enough to last to the next evening.
Sunday – 5 more Wainwrights for the peak-bagging group including Broom Fell (picture below). The rest went up Scafell Pike, doing their bit for mountain safety my persuading an ill-prepared group not to tackle the summit late in the day with minimal kit.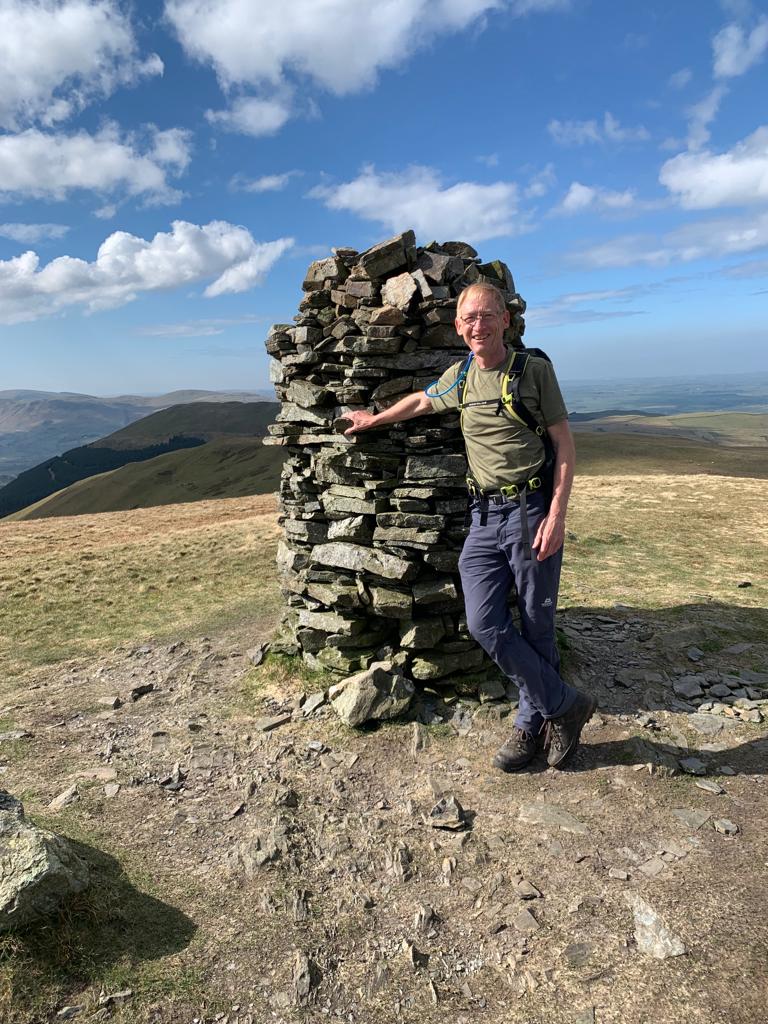 Monday – where did the sun go? After a massive effort to clean the hut, the remaining walkers all proceeded to tidy up more Wainwrights – 6 around Knott and the Uldale Fells.